How Often Should You Check the Brakes of Your Car
A car or vehicle is a valued and expensive possession. Just like how one cares for their child, a car owner wants nothing but the best for their car. The needs of a car do not end with the purchase – it needs to be serviced, maintained, and looked after continuously. A car is a medley of several systems that are functioning simultaneously. Akin to any other gadget or appliance, a car can also face issues and break down at some point. There could be a lot of reasons for this mishap – wear and tear, malfunction of parts, accidents, and so on. A car mechanic is one who can attend to these issues. There could be several car mechanics and service centres, but a wise decision would be to approach an authorised car mechanic as they are trained professionals. Leaving your vehicle in the hand of novices or unauthorised dealers can aggravate the issues. Here are some tips to find the right car mechanic service: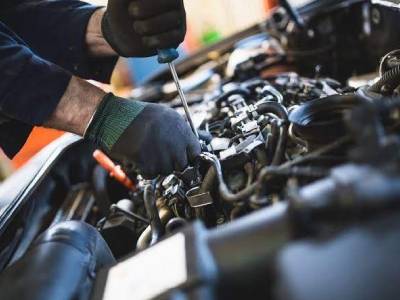 Feedback – This is one of the safest ways of hiring a car mechanic – ask your friends and relatives if they can suggest a service provider. When it is a tried and tested car mechanic, one can be assured to receive some quality service. Besides this, check out the website of the mechanic or the service station to read more about their services, clients, and reviews. There are also forums such as Yelp which will offer reviews on the services you are looking at.
Expertise – When you finalise and approach a car mechanic, see if they can explain the issue to you. This is particularly important as it creates awareness for the customer also about what has gone wrong. A layman might not necessarily understand all the technical jargon, so see if the expert is able to explain it to you in simple terms. They will also explain the action plan for rectifying the issue.
Certifications – Your car is an expensive investment and hence it is important to only let professionals deal with it. The best option is to look for a car mechanic from an Approved Auto Repair (AAA) Network. This means they have the legal certification to work on vehicles and one can be assured that the services will be authentic and professional.
Details – If you are approaching an automotive repair shop, ask them for all possible details to gather some clarity on their operations. As them about the services they offer, tariffs, ASE certification, previous clients, customer support, and so on.
Choosing the Right Car Mechanic Service in Melbourne
Attune Motors is Melbourne's most sought-after automobile service centre. We offer our services in the areas of Melton, Melton West, and Brook field as well. With over two decades of exceptional expertise in the automobile services industry, we have become a pioneer in the field with our exemplary services, certified mechanics and cutting-edge technology and tools. Some of our services include Mechanical repairs, Logbook services, Injector cleaning services, Diesel mechanic services, 4WD services, LPG tuning services, Brakes and clutch repairs, Suspension repairs, roadworthy certification services, EFI services, and Mobile mechanic services.
We have a cohort of ASE-certified car mechanics who are skilled to attend to any kind of automobile issues. They come with years of working in the industry and can detect issues instantly and prescribe the necessary resolutions. Attune Motors believes in offering services to people from all walks of life and our services are moderately priced without compromising on quality. Contact us today to schedule an appointment.