4WD Repairs & Maintenance
At Attune Motors we provide customized 4WD services. If you need minor repairs or a major 4wd revamping, we are ready to provide you with the best repair and maintenance services.We handle all types of 4wd vehicles with utmost care and attention at our fully equipped sprawling workshop.
We offer following 4WD services:
Cooling System Service & Repair
Clutch o/hauls
Swivel Housing and Front Axle Overhauls
Wheel Bearing repacks and replacement
Steering, Repairs, Wheel Alignment and Balance
Suspension repairs and upgrades
Universal joint replacement
Drive shaft repairs
Fuel system repairs
Engine repairs
Gearbox o/hauls & repairs
Transfer case O/hauls & repairs
Differential O/haul & repairs
All types of Mechanical repairs
Air-conditioning repairs
Pre-purchase inspections
Pre-trip servicing
Pre-trip inspections
Timing belt replacements
Petrol and diesel system repairs
Brake and clutch repairs
Steering and suspension repairs
Cooling system repairs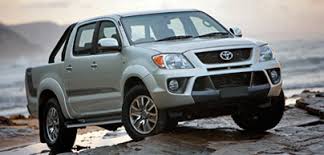 Honest Services
Transparent and reasonable price with quality assurance.