Secure a Roadworthy Certificate for Your Car in Melton
A Roadworthy Certificate (RWC) indicates that your vehicle meets the necessary safety requirements to be driven on public roads. It is designed to ensure your car's components function properly. As a way of enhancing public safety, the certificate not only protects you and your passengers but also other people in general.
Attune Motors is a renowned mechanical repair shop and our experts can assist you get a quick roadworthy certificate. Our authorised vehicle inspectors will test your car thoroughly to see if it's roadworthy. If there are any issues, our expert mechanics can resolve them properly to help you secure RWC for your vehicle.
Old and faulty vehicles on the road can cause trouble for fellow drivers. On the other hand, roadworthy inspections help to minimise the number of poorly maintained vehicles on the road. So, it is important to know that your vehicle needs the RWC in the following cases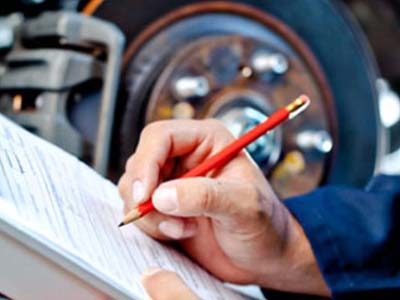 Re-registering your vehicle

You need to ensure that you renew your registration every year. If not, you will not be allowed to legally drive your car. If you have an unregistered vehicle and want to register it again, then you will have to get a roadworthy certificate. Also, all the cars for sale require an RWC. This rule applies to all the vehicles advertised for sale, be it online, in print media, in a public space, or with a simple 'for sale' sign on the vehicle itself.

Transferring registration to another state or person

If you are transferring your car to another person's name or selling it, you will need a roadworthy certificate. This is also relevant if you are planning on travelling around or moving interstate.

Clearing vehicle defect notice

A defect notice will be issued when your vehicle does not meet the registration standards or roadworthiness requirements. In that case, you will have to get the issues resolved and apply for an RWC.
How Long Does a Roadworthy Inspection Take?
To verify that the essential parts of the vehicle have not degraded or become unusable, a roadworthy inspection will be carried out. It can take between 2 to 4 hours to take detailed pictures and conduct a safety as well as a road test of the vehicle as per the requirements.
Roadworthiness inspection involves thorough checking of the following components.
Tyres and wheels: Ensure that there is a minimum tread depth of 1.5mm. In addition, avoid any dirt or damage to your car's wheels.

Seats and seat belts: The driver seats should be adjusted upright for a full view of the road. Moreover, the seat belts should not be broken or damaged and you should be able to fasten them up without getting stuck.

Steering: Steering should be secure and not pull over to one side. In short, it should be smooth and easy to turn.

Suspension and braking systems: Suspension should not be snapped or broken. Also, brakes should not be slow, sticky, or make a loud scratching noise.

Lamps and reflectors: They should function properly and should not pose any issues.

Windows and windscreens: Your car's windows need to go fully up without getting stuck. Windscreens should not have any visible chips or cracks that can block the view.

Headlights: The headlights need to be focused, facing forward and not upward or outwards.

Vehicle body, chassis, and engine: An expert mechanic will check your vehicle's body, chassis, and engine for proper functionality.
You will not be able to register or sell your vehicle if it fails the safety inspection. So, you must get all the issues resolved before you take up another inspection.
Where to Get a Car Roadworthy Certificate?
Attune Motors is a licensed provider of roadworthy certificates. Your vehicle needs to pass through the different levels of inspection. If your car satisfies all the tests according to the terms and conditions, we will issue RWC for your vehicle in Melton West and Brookfield.
Do you wonder how much a Roadworthy certificate costs? The price of RWC depends on several factors like the age and current condition of your vehicle as well as the repairs to be done. A certified vehicle inspection expert from our team will conduct the roadworthy inspection and provide you with a quote. You can contact our team at Attune Motors to know the roadworthy certificate price around Melton, Melton West, or Brookfield. Call us on 0424 147 340 or email us at [email protected] to know more.

Honest Services
Transparent and reasonable price with quality assurance.