Welcome to Attune Motors!
One of the trustworthy automotive service provider in Melton, Melton West, Brookfield.
As far as quality is concerned we are the leading automotive service provider.
As we have gained productivity through continuous investment in training and new technology, we can provide you with the best auto mechanic and car mechanic service at a competitive rate.
Our sprawling facility is equipped with all the latest tools and devices to scan, diagnose and repair your vehicle.
We never compromise on your safety that's why we always use the OEM parts to provide you with the best automotive services.
ALL MAKES / MODELS
Attune Automotive is able to provide services for all vehicles, sports and perfomance cars to regular daily driver.


OUR EXPERIENCE
Diploma of automotive with 20+ years trade experience working from small workshops to large dealerships, also extensive experience in automotive performance work and fabrication.
ALL MECHANICAL REPAIRS
We offer a complete range of mechanical and diagnostic services to cater for all your vehicles requirements.


OUR GUARANTEE
We are dedicated to providing the highest quality work possible, with a professional, friendly and honest approach to handling your cars requirements.
OUR SERVICES
What would you like help with?





ATTUNE MOTORS CAR AUTO MECHANIC
We're located at Address: No 4/156 High St, Melton VIC 3337
Car Repair & Automotive Vehicle Services
Roadworthy Inspections Light Vehicle

Wheel & Tyre Fitting, Puncture Repairs

Fault Diagnostics and Repairs

Maintenance And Repair Of Motor Vehicles

Clutches, Brake Pads, Brake Discs

Car Mechanical Repairs
Clutch replacement

Wheel Balancing and Tyre Repairs

Diesel injector reconditioning

Similar Main Dealer Quality at LOW prices

Petrol Injector cleaning

Car Safety Checks

Suspension, Exhausts, Batteries

Honest Services
Transparent and reasonable price with quality assurance.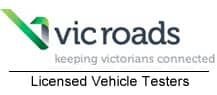 LICENSED VEHICLE TESTER
VicRoads LICENSED VEHICLE TESTER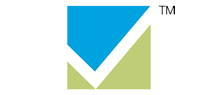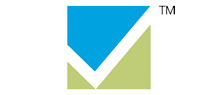 AUSTRALIAN REFRIGERATION COUNCIL LTD
AUTHORISED INSTALLER AND REPAIRER